June 12, 2022
How Transport Companies Plan Routes for Their Loads
How Transport Companies Plan Routes for Their Loads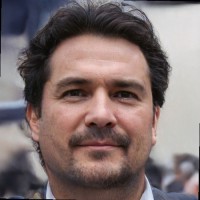 William Thomas
Senior Logistics Manager
Every day,
logistics companies look for better and more efficient ways of planning their transportation schedules and routes. This is due to the rising fuel costs and the fact that traditional route planning does not consider real-time events impacting the hauling business. Route planning makes it easier for the shipping company to accommodate clients' short notices, vehicle issues, and route availability. That said, route planning should always be quick to respond to any event to ensure a smooth, reliable, and cost-effective shipping process.
So, What Does Route Planning Entail?

Experienced shipping companies can quickly identify the right trailer for the job to guarantee the utmost safety and precision.
Analyzing and Understanding the Shipment at Hand

What is the nature of the load being shipped? Consider the load dimensions, weight, center of gravity, and stipulated shipping timelines. In this case, the shipping companies mostly focus on safety, speed, and cost. Sure, the best shipping companies such as Heavy Haulers will always look for ways to save you time and money during the shipping process. However, while some roads might be faster, others might be cheaper. That said, letting them know what is most important for you will make it easier for them to choose the ultimate route.
Determining the Best Hauling Methods

Choosing The Ultimate Shipping Route

After all the necessary preparations, it is finally time to plan the journey. In this case, your heavy hauling partner will conduct extensive route surveys and identify potential obstacles and disruptions and devise ways to evade them. Some common obstacles encountered during the shipping process include travel restrictions, road constructions, curfews, and other limitations. These experts will also help you acquire all the necessary permits required for the operation.
Factors That Might Impact Route Planning For Oversize Load

Route planning for large and oversize loads is quite complex due to the ever-varying conditions. That said, there are some common factors affecting route planning that heavy hauling companies should put into consideration. They include:
Long Permitting Durations and High Costs
Load Dimensional and Weight Restrictions
Road Renovations and Construction Operations
Time of The Year
Travel Restrictions and Curfews
Route Survey Requirements
Escort Needs
Distinctive Route Features
Transport Your Loads With Heavy Haulers Today!
Step 1:

Fill Out Quote Form
Fill out the short & easy quote form.
Step 2:

Speak With An Agent
We'll pick up your heavy equipment or vehicle.
Step 3:

Get Transported On Time
We deliver on time so you can get back to work.
Recommended Blogs For You: